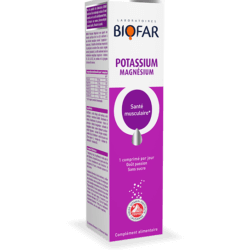 Do you sometimes lose control of your muscles? Laboratoires BIOFAR have developed "Potassium Magnesium" for you; a synergistic formula with a pleasant passion fruit taste, to regain control of your muscles.
Optimum and balanced dosages of organic minerals (potassium, magnesium), group B vitamins, etc. Laboratoires BIOFAR have put together for you the necessary elements to guarantee better muscle health. Indeed, potassium and magnesium participate in normal muscle function.
With organic minerals.
A synergistic formulation.
Optimum dosages.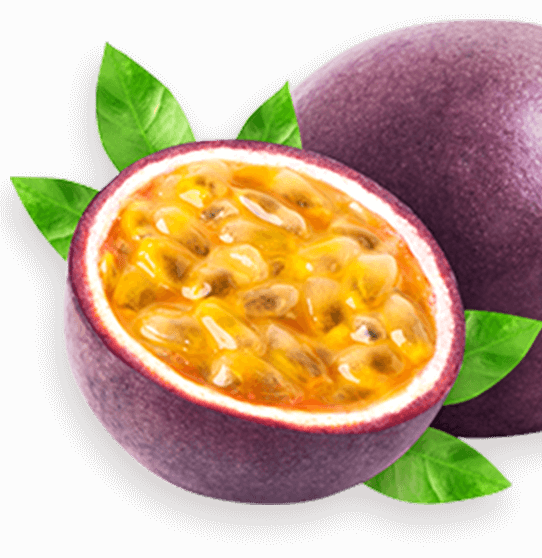 TWITCHING EYELIDS

OCCASIONAL ATHLETES

NERVOUSNESS

MUSCLE FATIGUE
Nutritional analysis
Per tablet
RI*
Potassium
Magnesium
500 mg
150 mg
25%
40%
Vitamin B1
Vitamin B2
Vitamin B6
Vitamin B12
1,4 mg
1,6 mg
2 mg
1 µg
127%
114%
143%
40%
*RI - Reference intake
Potassium Magnesium is a food supplement reserved for adults.
1 daily tablet dissolved in a large glass of water, preferably in the morning after breakfast.
The bonus? One daily tablet for your muscle health!
Biofar Vital products are sugar-free, aspartame-free, colour-free and have a pleasant fruity taste.
Ask your pharmacist or doctor for advice.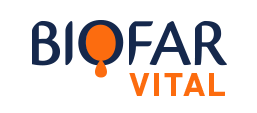 BIOFAR VITAL
IS THE CHOICE OF
EFFERVESCENCE FOR:
GREATER INGREDIENT CONCENTRATION
GREATER BIOAVAILABILITY
FASTER ACTION