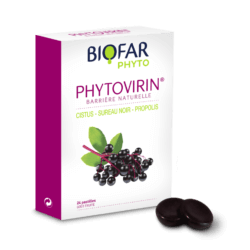 The immune system is essential for the protection of your body. However, it is often challenged by internal and external factors.
Indeed, there are many situations that can expose us to viruses and bacteria, especially during winter and epidemics: transport, public places, waiting rooms, schools, universities, professional and family meetings ...
Laboratoires BIOFAR have designed Phytovirin® Pastilles to offer you the best of nature to act as a barrier against pathogens! Cistus, sambucus, propolis, ginger, eleutherococcus, zinc, Ester-C® (24 hours active vitamin C) and vitamin D3 are combined in this formula for a barrier effect and an enhanced immunity, while providing a soothing action for the throat.
This synergistic combination of active ingredients* can be found in the Laboratoires BIOFAR pastilles, with a pleasant cassis taste.
* Maintains the body's natural defences (black elder, ginger, eleutherococcus, zinc, vitamins C and D3)
Helps relieve the throat (eleutherococcus).
For healthy bronchial tubes and respiratory tracts (ginger)
Helps natural breathing and maintains optimal respiratory tract secretions (ginger).
Helps to reduce tiredness (vitamin C)
A concentrated fresh plants extracts formula
An exclusive synergistic ingredients association
A patented propolis extract, rich in polyphenols, associated with highly bioavailable vitamin C Ester-C® (24 hours active) and zinc bisglycinate

Virusses & bacteria exposure

Flu & colds seasons

Sore throat

Being in a meeting

Transport travelling

Weakened immune system
| Nutritional analysis | Pour 6 pastilles | RI* |
| --- | --- | --- |
| Pink rock rose extract (Cistus incanus) | 480 mg | - |
| Propolis extract | 420 mg | - |
| Black elderberry extract (Sambucus nigra) | 240 mg | - |
| Ginger extract (Zingiber officinale) | 150 mg | - |
| Eleutherococcus extract (Eleutherococcus senticosus) | 150 mg | - |
| Vitamin C (Ester-C®) | 120 mg | 150% |
| Vitamin D3 | 10 µg | 200% |
| Zinc | 9 mg | 90% |
*RI - Reference intake
Biofar Phytovirin® Pastilles is a food supplement reserved for adults, composed of plant extracts, propolis, vitamins and minerals, to be used as part of a healthy lifestyle.
Adults: 1 pastille 6 times a day, to slowly melt in the mouth. Children from 12 years old: 1 pastille once a day.
The bonus? Delicious and practical pastilles, to strengthen your immunity and naturally form a barrier to viruses and bacteria!
BIOFAR Phyto products are sugar-free, aspartame-free, colour-free and have a pleasant fruity taste.
Ask your pharmacist or doctor for advice.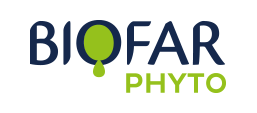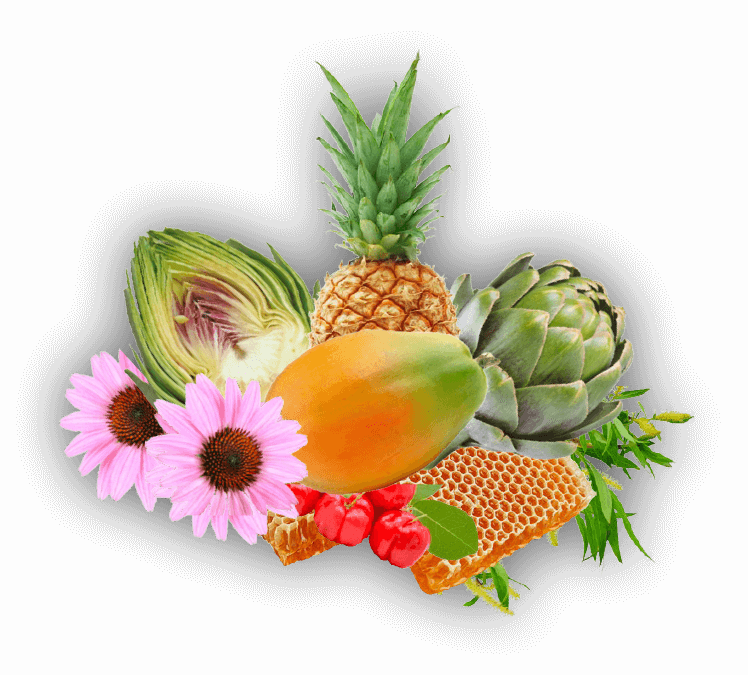 BIOFAR PHYTO
IS THE BEST OF
NATURE WITH:
A CONCENTRATE OF FRESH PLANTS
OPTIMAL DOSAGE FORMS
GREATER BIOAVAILABILITY
NATURAL FRUITY FLAVOURS