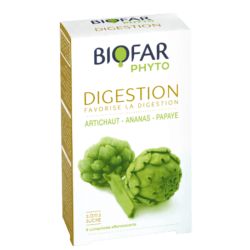 Digestion is a complex mechanical and chemical phenomenon, which disturbances can bring their share of daily inconveniences!
Laboratoires Biofar have taken the best of nature to promote your digestion, with a fresh artichoke extract, which has a detoxifying effect, helps to promote digestion and healthy liver function, stimulates the flow of digestive juices, contributes to the healthy functioning of the gastrointestinal tract and to intestinal comfort. Pineapple and papaya extracts, fibres, and group B vitamins enrich the "Phyto Digestion" formula, all with a citrus taste!
A balanced and concentrated formula.
An artichoke extract made from fresh juice.
Optimum synergy with pineapple, papaya and fibres.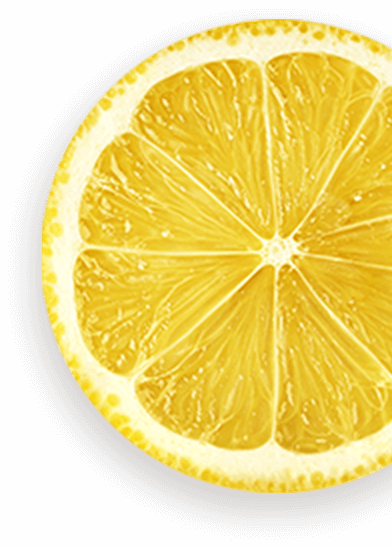 DIFFICULT DIGESTION

BLOATING

GLUTTONY
Nutritional analysis
For 2 tablets
RI*
Fructo-oligosaccharides
1 800 mg
-
Artichoke extract
Pineapple extract
Papaya extract
600 mg
200 mg
200 mg
-
-
-
Vitamin B1
Vitamin B2
Vitamin B6
1,4 mg
1,6 mg
2 mg
126%
114%
142%
*RI - Reference intake
Biofar Phyto Digestion is a food supplement reserved for adults.
1 to 2 tablets per day, after a meal, dissolved in a large glass of water and drink immediately after dissolution. Use especially after a large or fatty meal to facilitate digestion and reduce the sensation of digestive heaviness. Renew whenever needed.
The bonus? A fresh artichoke concentrate to help to promote your digestion!
BIOFAR Phyto products are sugar-free, aspartame-free, colour-free and and have a pleasant fruity taste.
Ask your pharmacist or doctor for advice.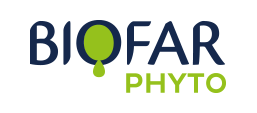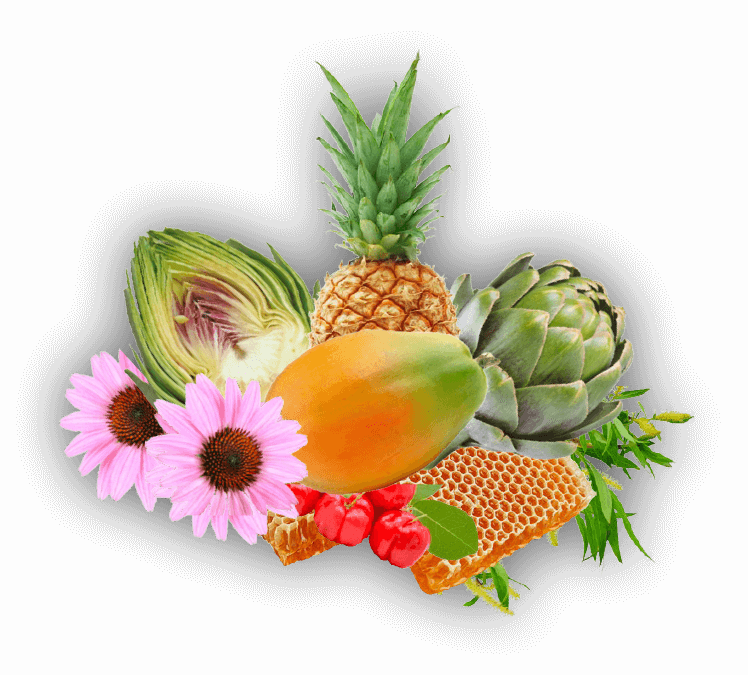 BIOFAR PHYTO
IS THE BEST OF
NATURE WITH:
A CONCENTRATE OF FRESH PLANTS
OPTIMAL DOSAGE FORMS
GREATER BIOAVAILABILITY
NATURAL FRUITY FLAVOURS