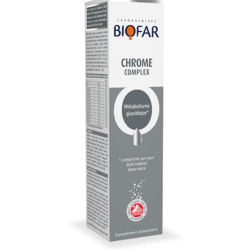 For your carbohydrate metabolism
Our body constantly monitors our blood sugar to ensure a fixed blood glucose value, our body's vital fuel. But some factors can disrupt this stability, such as diabetes or regular physical activity. Do you wish to maintain control of the fuel in your brain and muscles? Laboratoires BIOFAR have developed Chrome Complex for you, a synergistic formula with a pleasant tropical fruit taste, to retake control of your carbohydrate metabolism.
Optimum and balanced dosages in 100% organic minerals (chromium, zinc, etc.), group B vitamins, etc. Laboratoires BIOFAR have gathered the necessary elements to help achieve a stable blood sugar level. Specifically:
chromium helps maintain normal blood sugar,
zinc contributes to normal carbohydrate metabolism.
An optimally dosed formula.
Synergistic active ingredients.
100% organic sources of chromium and zinc.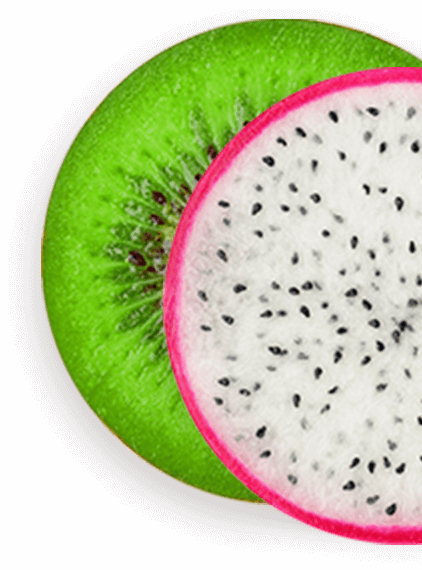 BLOOD SUGAR MAINTENANCE

CARBOHYDRATE METABOLISM
Nutritional analysis
Per tablet
RI*
Chromium
Zinc
Manganese
100 µg
15 mg
2 mg
250%
150%
100%
Vitamin A
Vitamin B1
Vitamin B2
Vitamin B3
Vitamin B5
Vitamin B6
Vitamin B8
Vitamin B9
Vitamin B12
Vitamin C
Vitamin E
800 µg
1,4 mg
1,6 mg
18 mg
6 mg
2 mg
150 µg
200 µg
1 µg
60 mg
10 mg
100%
127%
114%
113%
100%
143%
300%
100%
40%
75%
83%
*RI - Reference intake
Chrome Complex is a food supplement reserved for adults.
1 daily tablet dissolved in a large glass of water, preferably in the morning after breakfast.
The bonus? One daily tablet for your carbohydrate metabolism!
Biofar Vital products are sugar-free, aspartame-free, colour-free and have a pleasant fruity taste.
Ask your pharmacist or doctor for advice.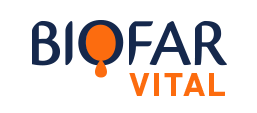 BIOFAR VITAL
IS THE CHOICE OF
EFFERVESCENCE FOR:
GREATER INGREDIENT CONCENTRATION
GREATER BIOAVAILABILITY
FASTER ACTION